3 Days Neelum Valley Tour
Day 01: Start in Islamabad meet at your residence hotel or on arrival at Islamabad airport, start drive from Islamabad to Kiran (Upper Neelum Valley) via Kohala, Muzaffarabad, Patika, Kundal Shahi, Jagran Nala & Neelam Athmaqam, overnight at Kiran Hotel.
Day 02: Full day excursion of Kel, Arrang kel & Sharda, overnight at Kiran Hotel.
Day 03: Return drive to Islamabad visit of Pir Chanasi, Muzaffarabad Local Bazar & Kashmir Waterfall, transfer for flight to home.
Standard Package Cost:
For 01 Person private tour Rs. 45625.00 Per person Based on 1 Single room occupancy
For 2 people Rs. 22812.00 per person based on 1 double room
For 3 to 5 people family or group Rs. 16562.00 per person based on 1 Family room.
For 6 to 9 People family or group Rs. 14196.00 per person based on 2 Family room
For 10 or more people Rs. 12478.00 per person on based on 3/4 Family room.
Cost Include: Hotel accommodation on Bed  & Breakfast basis, family room, Transport with Fuel, Jeep with Fuel, and Service Charges.
Cost does not include: Airfare, Lunch, Dinner, Tour Guide fees, Tips, and Extras.
Hotel Names:\
Kiran: Kiran Rest House/Upper Neelum Resort Hotel
Shardha: Shardha Rest House/Kashmir Lodge Hotel
Transport: Toyota GLI & XLI, Toyota Hiace, Toyota Coaster, Toyota Saloon.
For More detail  email  contact us  or  book now  call at 03218484087
Banjosa & Toli Peer Rawalakot Azad Kashmir Tour Itinerary:
Day 1 Pick up from Islamabad /Lahore, enroute Banjosa, Night stay Banjosa AJK
Day 2 Check out and local sight seeing Tolipeer and back to Islamabad / Lahore
Package includes for a family i.e couple with kids (under 12 years)
1 Night hotel accommodation near Banjosa Lake in a family Guest house.
Private xli car from Islamabad, Lahore pick and drop will be aranged at Rs 15,000/-, Incase of group Rs 2500/- per head will be charged for Lahore pick and drop
Fuel
Driver and its expenses
Driver will be your guide
Toll taxes and Road expenses 
Breakfast
Kids will share room with parents (under 12 years)
Banjosa & Toli Peer Rawalakot Azad Kashmir Tour Package Excludes :
Meals
Any expense of personal nature
Sight seeing out side of itinerary
Standard room in standard package
Delux room in delux package
Family room / 2 rooms in family package
Triple and quard sharing in group tour
Standard (Couple with 2 kids)      19000 PKR
Delux (Couple with 2 kids)             22000 PKR
For More detail  email  contact us  or  book now  call at 03218484087
Top 10 Places in Neelum Valley You Must Visit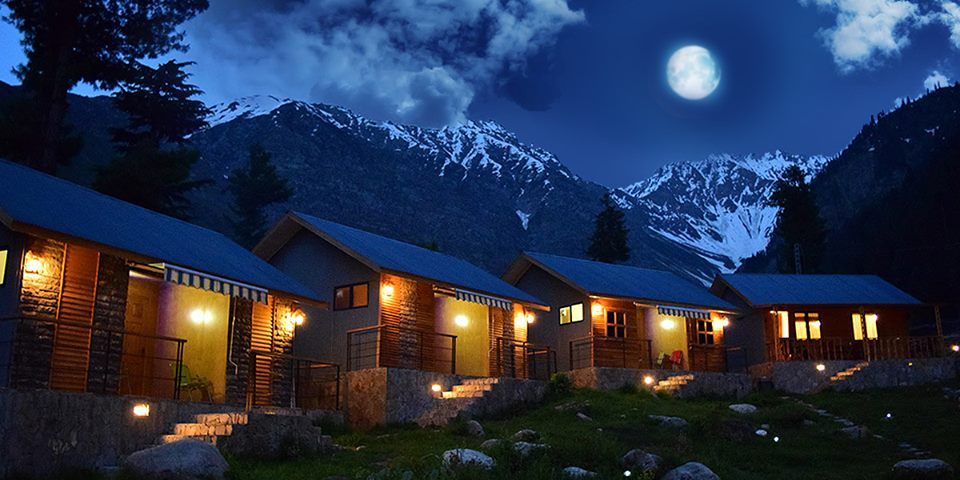 Pak-tours Services  brings the Top Places you must visit in Neelum Valley in our Neelum Valley Pakistan Tour Package. Neelum Valley is located in Northern Areas of Pakistan. Tour to Neelum Valley will cover all the places mentioned here. Neelum Valley is famous for Honeymoon Packages Pakistan as it is full of greenery and mountains and with natural beauty.
Neelum Valley is one of the most attractive places in the Tourist Community. Neelum Valley which is a 200 KM bow shaped district of Azad Kashmir. Beautiful Valley of Neelum is 20 Km away from Capital Muzaffarabad. This valley is well known for its beauty and some worth-seeing places. Now if we talk about the Weather of Neelum Valley, so weather in Neelum is very pleasant in summers. But, very freezy in winters. Every year thousands of tourists rush to explore Neelum Valley.
Also read our list of famous places to visit during winter in neelum valley.
Neelum Valley is one of the most beautiful valleys of Azad Kashmir. Neelum Valley is famous for the following reasons which includes:
Meadows
Charming Weather
Freshwater Streams
Forests
Lush Green Mountains
Rivers
Our List of Amazing and Best Places in Neelum Valley Are:
Keran & Upper Neelum
KEL
Arrang Kel
Tao Butt
Kutton Jagran Resort
Dhani Noseri Waterfall
Chilhena or Titwal
Ratti Gali Lake

Neelum Valley Sharda

Chitta Khatta Lake
Below is the List of Top 10 Places To Visit in Neelum Valley with Details
Keran & Upper Neelum which is at a distance of about 91 Km. Also, 3 Hours Drive from Azad Kashmir Muzaffarabad.
Moreover, 7 Hours Drive from Capital city Islamabad.
Keran and Upper Neelum are on the right bank of the Fast flowing River Neelum which is at 1524m above sea level.
There is excess of Wildlife and Fruits here in Beautiful Valley of Neelum.
Also, There are many hotels which are comfortable and luxurious motels known as Keran Resort. Plan A Trip to Visit Neelum Valley and we will book the Keran Resort / Neelum Valley Hotels for you.
Now coming to another worth seeing place in Neelum Valley and that is Kel.
Kel is a small valley situated at a height of 2097m. This is another picturesque place in the Neelum Valley.
The Shounter Nallah joins the Neelum River at this place.
Furthermore, It leads to Gilgit Agency (Northern Areas) over the Shandur at 4420m.
This place is a heaven in Pakistan Northern Areas.
Spend your vacations by making a Trip to Neelum Valley to see the beauty.
Our list continues and now its Arang Kel.
The Beautiful Arang Kel is situated at the hill top near Kel. It is about 1500 feet ascend from River Neelum.
It is a village which is full of beautiful sceneries worth seeing.
Beyond this high mountain, the next mountain is a part of an Indian occupied Kashmir.
It is a piece of utmost beauty which may attract any one who is a fond of exploring.
Yes, By getting this much information I hope that you are Planning to Visit Neelum Valley for Arang Kel.
Now coming to another famous place which is Tao butt. Tao Butt is the last and foremost station.
Also the end point of Neelum Valley.
Tao Butt is an example of vegetation generosity of the liberal nature.
This spot is full of delicacies and niceties. Nature flirts here with fantastic environment.
Tao Butt is famous for the Blue Water and Greeny Forests.
Also, heavy snow in winter. Moreover, winter season continue about 6 months starting from October to April end.
In summer it is a worth place for tourists to visit from all over the world.
Neelum River emerges from here in the valley and continue its journey till Domail.
Tao butt is very beautiful and worth seeing place which you can never avoid.
Tao butt has few red roof huts comprise this town. Which when seen from a high ground remind you of the calendar pictures of Switzerland.
Yes Last but not least Kutton or Jagran Valley and its related places which are really awesome.
The beauties of Kutton are within the radius of 10 kilometres, makes Jagran Valley.
The area is 16 kilometres from Kundal Shahi.
Neelum Valley is the most attracted Tourist Spot here in Pakistan.
Also, It is accessible by an unpaved road.
For the accommodation of tourists, the Tourism Department has constructed two huts.
The Kutton resorts surrounded by the lush green giant mountains. The resort Kundal Shahi waterfall seen from here.
Our list of Neelum Valley Places not yet finished.
Now talking about Dhani Waterfall.
This Famous Waterfall is about 30 Kilometers from Muzaffarabad.
It is one of the most Beautiful waterfalls with 15 meters fall.
During March or June in every season water flow remains very good.
But in July to onwards water level remains low.
There are some places here in Neelum Valley which some of people know.
Like one of the places includes Chilhana or Titwal.
It is the border of Azad Kashmir and Indian occupied kashmir.
In Chilhana, there are kashmiri colonies.
These colonies which are controlled by Indian authorities.
The more Attraction is watching out Indian side of Kashmir.
Neelum Valley Places are full of natural beauty which you must see once.
I hope you have some knowledge about the Ratti Gali Lake.
If not then we are here to Guide you.
Ratti Gali Lake is 18 kilometres from Dowarian lake.
The Red flowers and green fields all around increase the beauty.
Moreover, 15 kilometres jeep track is constructed by famous PWD.
This was built just to ease tourists who are coming for Neelum Valley Tour.
Also, the Camping facility is also available at Ratti Gali Resort.
Neelum Valley Sharda very fewer people know about.
But, I bet after seeing this beautiful Valley you will never forget the Tour to Neelum.
Famous and Beautiful Sharda is tehsil headquarters of Neelum District.
Sharda is about 43 kilometres from Keran Neelum Valley.
When you get a chance to see Sharda Neelum Valley Map, you will see small villages located around the Valley.
Now we'll talk about the Chitta Khatta Lake.
There are many lakes here in Neelum Valley.
Chitta Khatta is known as the white waters lake.
This is Difficult Hiking Trek.
But worth seeing place, not recommend for families but well it's the best place to visit.
We hope that you like our List of Top 10 Places To visit in Neelum Valley. 
Activities
Kashmir is a land of fascinating people, languages & culture. Its population is composed of different races claiming their descent from Semitic, Mongoloid, Aryans, Persians, Turks & Arabs, speaking different languages like Kashmiri, Pahari, Gojri, Punjabi and Pushto. The people of Kashmir are sturdy, simple, truthful, intelligent, ingenious, hardworking, skillful and deeply attached to their land.
Kashmir is very rich in natural beauty. Its snow-covered peaks, dense forests, winding rivers, turbulent foaming streams, sweet-scented valleys, velvet green plateaus and climate varying from arctic to tropical, all join together to make it an excellent tourist attraction. Valleys like Neelum, Jhelum, Leepa, Rawalakot, Banjosa, Samahni & Baghser unfold delightful scenic 
beauty and provide a feast of pleasure to a discerning tourist' s eyes. Azad Kashmir is also blessed with a varied mountainous landscape ranging from low hills to high mountains (2000 to 6000 m) most suitable for adventure soprts like climbing, trekking, mountaineering, summer camping and hiking.
Blessed with river & streams, it offers great potential for white water sports, especially rafting, canoeing and kayaking. Azad Kashmir has a varied wildlife including Leopard, Himalayan Bear, Ibex, Grey Goral, Musk Deer, Kashmir Stag, Monal Pheasant, Western Tragopan, Snow Pheasant, Red-led Partridge (Chakor), Black Koklas Pheasant, Peacock, Eagle, Dusk 
Along with these sightseeing areas, it also offers many historical destinations as Azad Kashmir Neelum Valley is also rich in the history with beautiful locations. Some of them are:
Sharda Buddhist University Ruins
Sharda Peeth (Sharda Fort)
Red Fort
Pir Chinasi
Ramkot Fort
Plan a Splendid Neelum Valley Tourism Packages | Know The History with our Neelum Valley Tour Guide
Surrounded by the mountains of Azad Kashmir of Pakistan lies the mesmerizing Neelum Valley, that offers tourists with the love of nature. This time we are providing some of our best tour packages for beautiful destinations of Azad Kashmir Pakistan in summers of 2019. Azad Kashmir Tour Packages include different places to visit and below is the list of famous places you must visit and these are:
Neelum Valley
Toli
peer
Banjosa Lake
Ratti Gali Lake
Kel & Arang Kel
Sharda
Taobut
Along with these beautiful locations, we are also providing some other astonishing destinations from other regions in the Azad Kashmir Tour Packages as:
Naran Valley
Kaghan Valley
Shogran Valley
Murree
Azad Kashmir Trip Packages have many different Travel plans as per the demand of our customers starting from 3 days 2 nights basic tour plan
Top 10 Places You Must Visit in Neelum Valley
Counting on the Neelum Valley Tourist Spots, nature is so blessed here that each quarter of the valley has its own unique charm. If you are planning to take a Trip to Neelum Valley,from Capital Territory of Islamabad take a route to Muzaffarabad Road. Moreover, Lahore to Neelum Valley Bus Service is also available if you are from another part of Punjab. We can Guarantee you that no one is offering that much  all over the Pakistan.
We have created a list of some famous Tourist Spots in Neelum Valley:
Banjosa Lake
Ratti Gali Lake near Kutton Jagran
Kutton Valley
Sharda Valley
Kel
Arrang Kel
Sharda
Halmat
Taubut
Some Details about Top 10 Places in Azad Kashmir Neelum Valley | List of Neelum Valley Tourist Places
Pattheka is the first Tourist Spot while entering in the Neelum Valley. The town known as the commercial area of Neelum valley. Along with this, there are many Hotels in Neelum Valleywhich are luxurious. These Hotels are ready to accommodate millions of Tourists to Neelum Valley. Pattheka offers numbers of panoramic views of the valley. The Gigantic mountains, the pleasant Neelum Valley Weather. Also, lush green meadows capture tourist attention. The curvy road to Pattheka surrounded by tall trees, a wondrous view to capture.
Next on the list is the Dhani Waterfall. It is almost 30 kilometres away from the provincial capital Muzaffarabad. It is one of the most amazing waterfalls in the region. Having the crystal clear water of Dhani attracts thousands of the tourist towards it. The Best Time to Visit the Waterfall is March to mid-June.
Located in the blue gem of Pakistan Neelum Valley, one of the most beautiful lakes in Pakistan. It is an alpine glacial lake at an altitude of 12,130 feet. Lake is accessible through Dowarian, a village of Neelum Valley. It is well known for its scenic beauty. One cannot miss a single sight of the mesmerizing lake. As the water is so unique that it does not reflect the surroundings. The area is so humble and full of peace, people can trek to reach the most Amazing place in Neelum Valley.
Then fourth on the list is Kel and Arrang Kel, one of the attractive places of the Valley Neelum. One of the facts is the there is a long track goes towards Nanga Parbat. People can actually see this Nanga Parbat Mountain from there. It is a beautiful sight for everyone who visits it. It's a 3 hrs trek from Kel to Arrang Kel, a steep high track through the jungle with friendly local music
Being the last village in Neelum Valley, Taobut never misses its popularity. Especially in the tourist community so far. It's becoming the preferred destination for all the tourist. who urges explore the Unseen Beauties of Neelum Valley. Starting from the ravishing River Neelum between the Tau Butt village. Ending up with the magnificent stream Gagai rivulet is an amazing experience to have. The Gagai rivulet is accessible on walking distance from Tau butt. There are series of field and vegetation in the village. Nature Mingled here with the fantastic environment. No doubt Taubat is worth visiting the village with the immense mountain at the back. Also, flowing clean water of Neelum river, the green field and moreover the serenity at its peak.
Kutton Jagran Valley located approximately 82 km away from the capital city Muzaffarabad. The twisting water of steam alongside the village fascinate so many tourists to stay and take a deep breath in a healthy environment. There is the large range of hotels and resorts to accommodate many of the tourists. Moreover, Upper Neelum is 2 Kilometers away from Keran. It has the most Scenic Views of Neelum Valley which shows the panoramic view of Valley. Azad Kashmir is so fun have to trek and hike. Tourist love to trek from Kutton Jagran to upper Neelum to Keran Village.
Sharda has located almost 136 km away from the main city of Muzaffarabad. As it attracts tourists for its breathtaking locations. Tourist love to trek in its lush green meadows. Shardaalso own a very Rich Historical Background. Adds curiosity in the hearts of the visitor to visit the place once in life. Sharda Neelum Valley have different rest houses for the visitor to have a cup of coffee. Also, to stay in the most region that is so close to nature.
Yet another most fascinating lake between mountains of Azad Kashmir is Banjosa Lake. It serves as a tourist resort almost 20 km away from the main city Rawalakot. It is an artificial lake located at the height of 1,981 meters above sea level. Surrounded by lush green dense pine forest make it more awe-inspiring for the tourist. The visitors can never split their views for a moment. The Best time to visit the lake in the mid-summer as it became very harsh in winters. A worth visiting place while exploring the Beauties of Azad Kashmir.
In AJK Tourism, there are many places that offer tranquillity and serenity to anyone. Tolipeer is one of it, a ravishing hilltop situated at the height of 8800 ft above the sea level. A magnificent land abundant with so many picturesque and scenic views. It is about 30 km, or a 45-minute drive, from Rawalakot. Other nearby areas are seen from the Tolipeer Abbaspur, Bagh and Poonch River. As it is the highest peak point there.
Last but not the least is the Pir Chinasi. It is well known for its lush green land with panoramic views of the gigantic mountains. Pir Chinasi is loveable Tourist Spot, especially for Trekkers. Attracts thousands visitor in its calmness away from the noisy town. The tourist enjoys serenity and tranquillity there. Peak time to visit the place is from midyear March to September. As due to heavy snowfall in winter. But nature enthusiastic has an experience in winters as well.
Above is the list of Best Neelum Valley Tourist Places which is our compiled list of Places which are worth seeing in Beautiful Valley of Neelum.