5 Day Neelum Sharda Kel Valley Tour Kashmir
Tour Plan For Neelum Valley Package
Day 01:   Pick From Islamabad in Morning and Move to Muzzafferabad then Reach Kutton Valley
Day 02:  Breakfast in Kutton, Leave for Sharda, reach in 3 Hours, then 1.5 for Kel, then 45 Minutes trek towards Arrang Kel
Day 03:  Now Explore Arrang Kel, Nearby Waterfalls and move towards Taobut after reaching Kel, 4 hours Drive to Taobut Valley
Day 04:  Explore Toabut Valley, and leave Valley after 2 hours of taking pictures, then reach Sharda in 4 hours,Visit Sharda University, Night stay in Kutton
Day 05:  Have Breakfast in kutton and Move to Islamabad by evening for End of Tour 
For More Detail Call us at 03218484087 or email us info@pak-tours.com
Banjosa & Toli Peer Rawalakot Azad Kashmir Tour Itinerary:
Day 1 Pick up from Islamabad /Lahore, enroute Banjosa, Night stay Banjosa AJK
Day 2 Check out and local sight seeing Tolipeer and back to Islamabad / Lahore
Package includes for a family i.e couple with kids (under 12 years)
1 Night hotel accommodation near Banjosa Lake in a family Guest house.
Private xli car from Islamabad, Lahore pick and drop will be aranged at Rs 15,000/-, Incase of group Rs 2500/- per head will be charged for Lahore pick and drop
Fuel
Driver and its expenses
Driver will be your guide
Toll taxes and Road expenses
Breakfast
Kids will share room with parents (under 12 years)
Banjosa & Toli Peer Rawalakot Azad Kashmir Tour Package Excludes :
Meals
Any expense of personal nature
Sight seeing out side of itinerary
Standard room in standard package
Delux room in delux package
Family room / 2 rooms in family package
Triple and quard sharing in group tour
Standard (Couple with 2 kids)      19000 PKR
Delux (Couple with 2 kids)             22000 PKR
For More detail  email  contact us  or  book now  call at 03218484087
Top 10 Places in Neelum Valley You Must Visit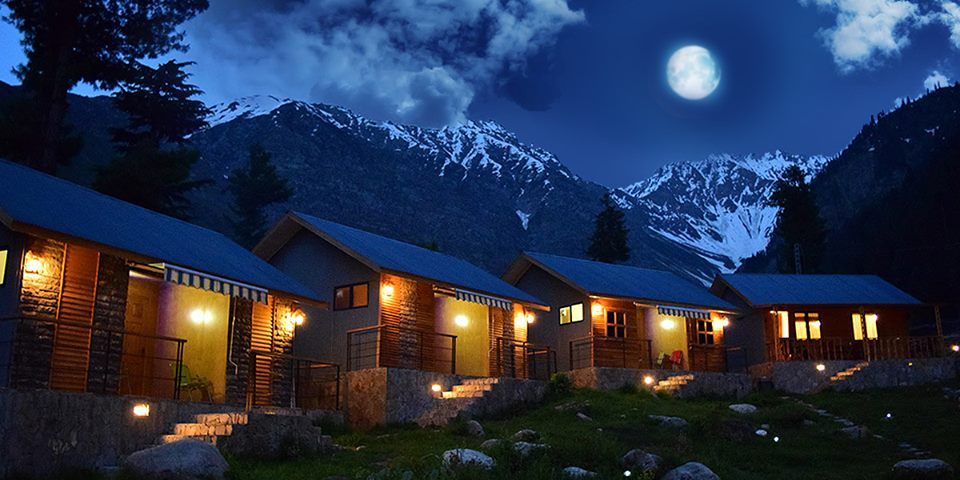 Pak-tours Services  brings the Top Places you must visit in Neelum Valley in our Neelum Valley Pakistan Tour Package. Neelum Valley is located in Northern Areas of Pakistan. Tour to Neelum Valley will cover all the places mentioned here. Neelum Valley is famous for Honeymoon Packages Pakistan as it is full of greenery and mountains and with natural beauty.
Neelum Valley is one of the most attractive places in the Tourist Community. Neelum Valley which is a 200 KM bow shaped district of Azad Kashmir. Beautiful Valley of Neelum is 20 Km away from Capital Muzaffarabad. This valley is well known for its beauty and some worth-seeing places. Now if we talk about the Weather of Neelum Valley, so weather in Neelum is very pleasant in summers. But, very freezy in winters. Every year thousands of tourists rush to explore Neelum Valley.
Also read our list of famous places to visit during winter in neelum valley.
Neelum Valley is one of the most beautiful valleys of Azad Kashmir. Neelum Valley is famous for the following reasons which includes:
Meadows
Charming Weather
Freshwater Streams
Forests
Lush Green Mountains
Rivers
Our List of Amazing and Best Places in Neelum Valley Are:
Keran & Upper Neelum
KEL
Arrang Kel
Tao Butt
Kutton Jagran Resort
Dhani Noseri Waterfall
Chilhena or Titwal
Ratti Gali Lake

Neelum Valley Sharda

Chitta Khatta Lake
Below is the List of Top 10 Places To Visit in Neelum Valley with Details
Keran & Upper Neelum which is at a distance of about 91 Km. Also, 3 Hours Drive from Azad Kashmir Muzaffarabad.
Moreover, 7 Hours Drive from Capital city Islamabad.
Keran and Upper Neelum are on the right bank of the Fast flowing River Neelum which is at 1524m above sea level.
There is excess of Wildlife and Fruits here in Beautiful Valley of Neelum.
Also, There are many hotels which are comfortable and luxurious motels known as Keran Resort. Plan A Trip to Visit Neelum Valley and we will book the Keran Resort / Neelum Valley Hotels for you.
Now coming to another worth seeing place in Neelum Valley and that is Kel.
Kel is a small valley situated at a height of 2097m. This is another picturesque place in the Neelum Valley.
The Shounter Nallah joins the Neelum River at this place.
Furthermore, It leads to Gilgit Agency (Northern Areas) over the Shandur at 4420m.
This place is a heaven in Pakistan Northern Areas.
Spend your vacations by making a Trip to Neelum Valley to see the beauty.
Our list continues and now its Arang Kel.
The Beautiful Arang Kel is situated at the hill top near Kel. It is about 1500 feet ascend from River Neelum.
It is a village which is full of beautiful sceneries worth seeing.
Beyond this high mountain, the next mountain is a part of an Indian occupied Kashmir.
It is a piece of utmost beauty which may attract any one who is a fond of exploring.
Yes, By getting this much information I hope that you are Planning to Visit Neelum Valley for Arang Kel.
Now coming to another famous place which is Tao butt. Tao Butt is the last and foremost station.
Also the end point of Neelum Valley.
Tao Butt is an example of vegetation generosity of the liberal nature.
This spot is full of delicacies and niceties. Nature flirts here with fantastic environment.
Tao Butt is famous for the Blue Water and Greeny Forests.
Also, heavy snow in winter. Moreover, winter season continue about 6 months starting from October to April end.
In summer it is a worth place for tourists to visit from all over the world.
Neelum River emerges from here in the valley and continue its journey till Domail.
Tao butt is very beautiful and worth seeing place which you can never avoid.
Tao butt has few red roof huts comprise this town. Which when seen from a high ground remind you of the calendar pictures of Switzerland.
Yes Last but not least Kutton or Jagran Valley and its related places which are really awesome.
The beauties of Kutton are within the radius of 10 kilometres, makes Jagran Valley.
The area is 16 kilometres from Kundal Shahi.
Neelum Valley is the most attracted Tourist Spot here in Pakistan.
Also, It is accessible by an unpaved road.
For the accommodation of tourists, the Tourism Department has constructed two huts.
The Kutton resorts surrounded by the lush green giant mountains. The resort Kundal Shahi waterfall seen from here.
Our list of Neelum Valley Places not yet finished.
Now talking about Dhani Waterfall.
This Famous Waterfall is about 30 Kilometers from Muzaffarabad.
It is one of the most Beautiful waterfalls with 15 meters fall.
During March or June in every season water flow remains very good.
But in July to onwards water level remains low.
There are some places here in Neelum Valley which some of people know.
Like one of the places includes Chilhana or Titwal.
It is the border of Azad Kashmir and Indian occupied kashmir.
In Chilhana, there are kashmiri colonies.
These colonies which are controlled by Indian authorities.
The more Attraction is watching out Indian side of Kashmir.
Neelum Valley Places are full of natural beauty which you must see once.
I hope you have some knowledge about the Ratti Gali Lake.
If not then we are here to Guide you.
Ratti Gali Lake is 18 kilometres from Dowarian lake.
The Red flowers and green fields all around increase the beauty.
Moreover, 15 kilometres jeep track is constructed by famous PWD.
This was built just to ease tourists who are coming for Neelum Valley Tour.
Also, the Camping facility is also available at Ratti Gali Resort.
Neelum Valley Sharda very fewer people know about.
But, I bet after seeing this beautiful Valley you will never forget the Tour to Neelum.
Famous and Beautiful Sharda is tehsil headquarters of Neelum District.
Sharda is about 43 kilometres from Keran Neelum Valley.
When you get a chance to see Sharda Neelum Valley Map, you will see small villages located around the Valley.
Now we'll talk about the Chitta Khatta Lake.
There are many lakes here in Neelum Valley.
Chitta Khatta is known as the white waters lake.
This is Difficult Hiking Trek.
But worth seeing place, not recommend for families but well it's the best place to visit.
We hope that you like our List of Top 10 Places To visit in Neelum Valley.
Activities
hile planning Azad Kashmir tour package, one cannt forget to include Banjosa lake and tolipeer Rawalakot Azad Kashmir Tour . The captivating beauty of Banjosa lake covered with pine trees instill a romantic feel in couple's hearts and left them with long lasting romantic mark.
Rawalakot AJK is one of the most beautiful valley of Azad KASHMIR which is located 80 km away from Rawalpindi and Islamabad. By Road It takes two and a half hour to Rawalakot which is also famous by the name of "PEARL VALLEY" its specialty is natural beauty. Rawalakot (AJK) has a total area of 855 square kilometers and very beautiful valleys of KASHMIR region. Rawalakot, the "Paradise on Earth", is known for its captivating beauty. These snow-capped ranges make Rawalakot look like a picture straight out of a fairytale. Poonch rivers, Banjosa lake, splendid gardens, flowering meadows, etc are some other features of the landscape of the Rawalakot valley. Do plan your Banjosa Lake tour during summer and enjoy captivating beauty of this valley.